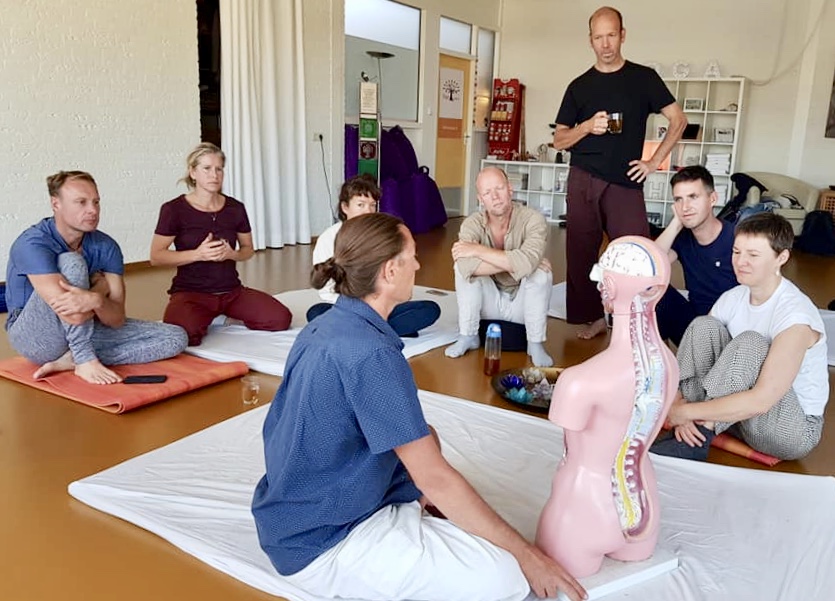 Travel around the belly with attention, presence, intention and precision.
"The belly, second brain? "
Through our belly operates multiple functions that interact on our digestion, assimilation, immunity, moods, emotions, behaviors and hormonal balance.
Stressors, sedentary lifestyle, junk food and emotional conflicts affect our body unity and especially our visceral sphere, modifying the "rhythms" (digestive, respiratory, body), the density of tissues and organs, resulting in stasis and vascular congestions.
Thus, by reaction, our belly can stretch, wring, swell, knot, freeze, harden … dragging with it, discomfort (feeling of anxiety, oppression, congestion …), disorders (constipation, bloating ..) and pathologies (ulcers, functional colopathy …) undeniably impacting our emotional, energetic and postural balance.
In order to specifically address the main bodily and psycho-corporal disorders and discomforts of the visceral sphere, this visceral osteothai formation offers a cross-over look between Osteopathy and Thai Yoga Massage.
Observe, touch, guide, release, restore, integrate remain the path of practice.
Program
We will clarify the anatomy of the internal organs and the links with the diaphragm
We will identify and palpate organs and key areas.
3 essential points of the training:
¥ Creating your visceral mental mapping.
¥ The development of your palpation
¥ Integrate visceral work in your practice