This comprehensive program is the basis of the Practitioner Training. The foundations of the practice with the principles of "being" and a clear structure to organise a beautiful sequence of about 2 hours. No professional objective for this beginner course.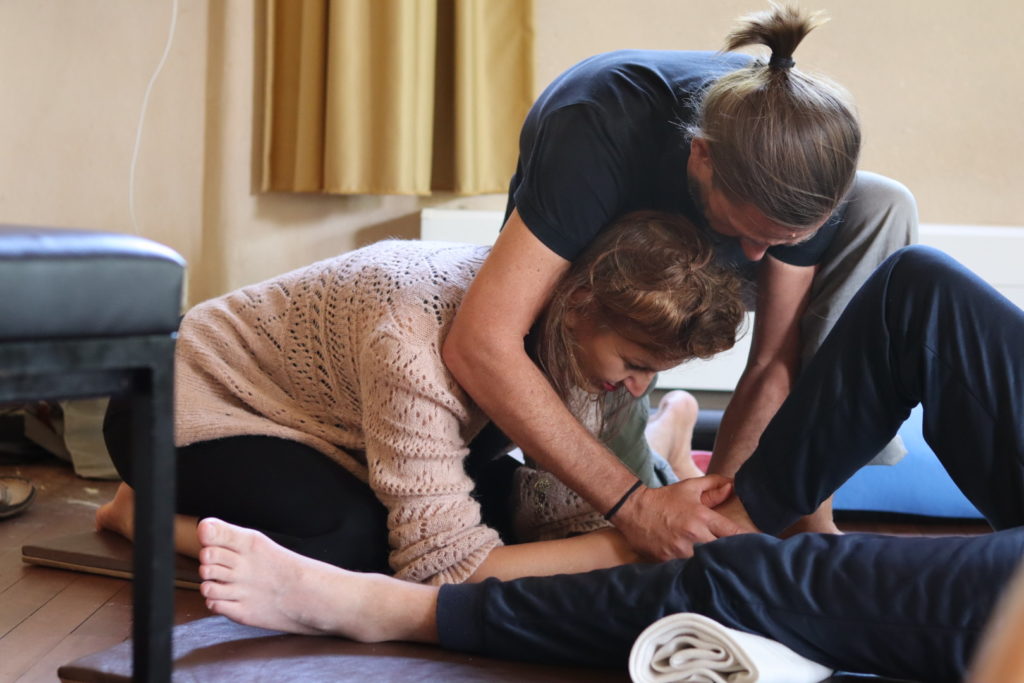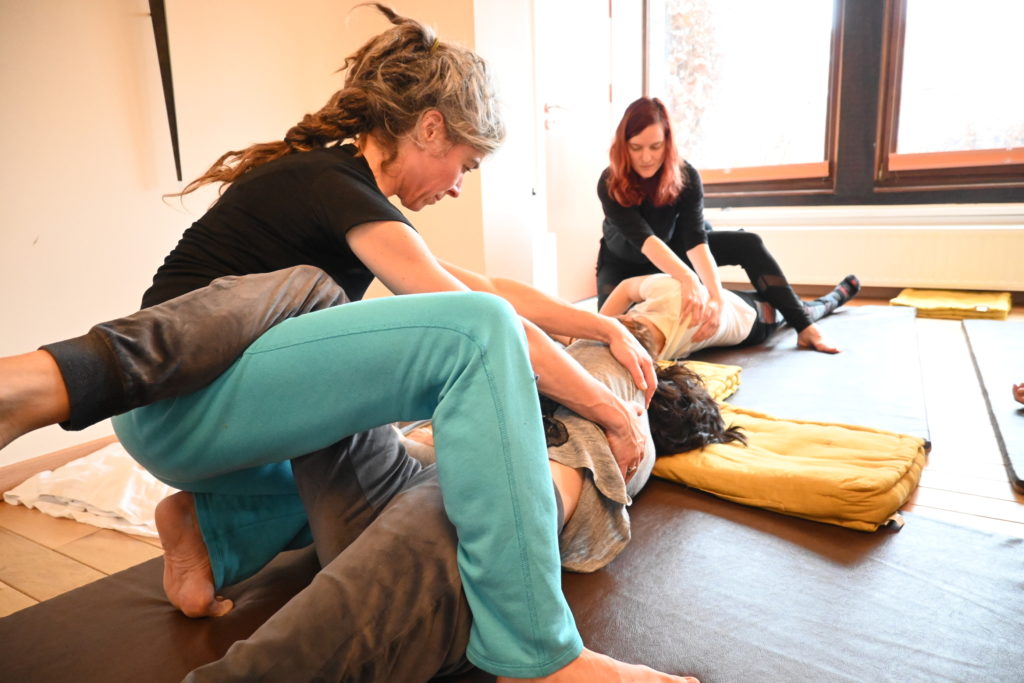 The focus:
Improving the correct postural adaptation with respect of our own limits and body tensions. It is one of the key aspects allowing tranquility, balance and stability for deep silence connection with the true reality of the receiver.
Sensing the body and exploring between the physical, emotional, energetic layers and systems.
Clarifying the qualities of touch, being adaptive for the organic changes and observing the natural process of healing followed until vitality is returned.
Each day we travel from the feet to the head with demonstrations, theory and practice time.
The sequence is complete and shift from prone, supine, side and sitting. The entire sequence could lead to 2h of massage.
We learn optimal transitions for different morphologies and possible adaptations while integrating with slow and deep approaches or/ and dynamic techniques.
A specific day is dedicated to the abdominal thai massage offering a detailed sequence.

At the end of the beginner course, your fingers feel, listen, hear better. The heart is open happy to give and receive. The hara is grounded allowing stability.
For the students having competed both courses, an internationally recognized certificate from the Thai Healing Alliance is also given.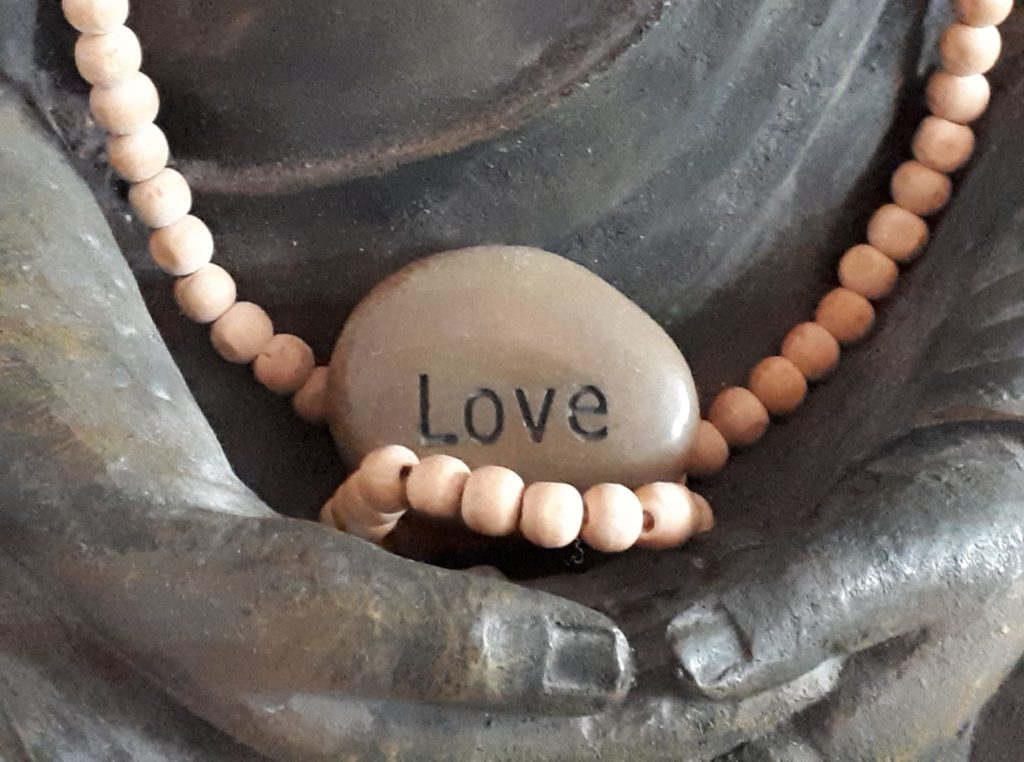 Axis Being
Principles of PAI
Presence, Attention and Intention.
The roots
Metta, Karuna, Mudita, Uppekha
Center
In the Heart
Anchor
In the Hara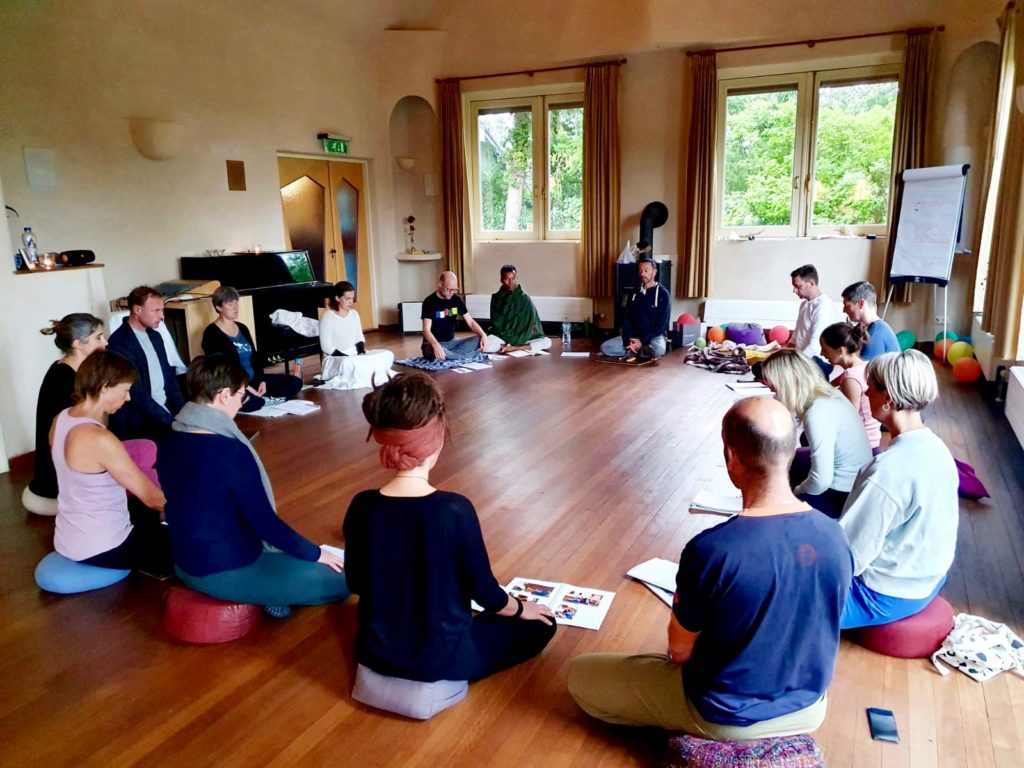 Axis Practice

The body
Positioning in the Hara, silent movements, precision in techniques.
The hand
The quality of touch with different levels of depth
The techniques
Theory and demonstration
The course manual

Participants receive a course manual specifying in detail the instructions, the positions of the practitioner and the patient, the objectives of the technique, the precautions for specific cases, the possible adaptations of anatomy and biomechanics.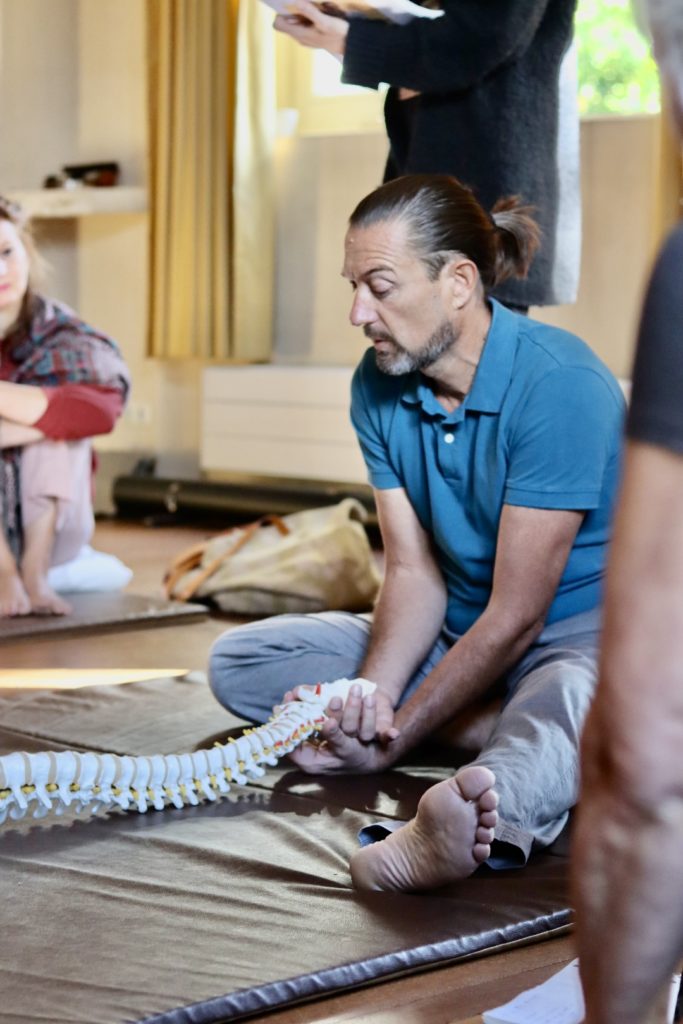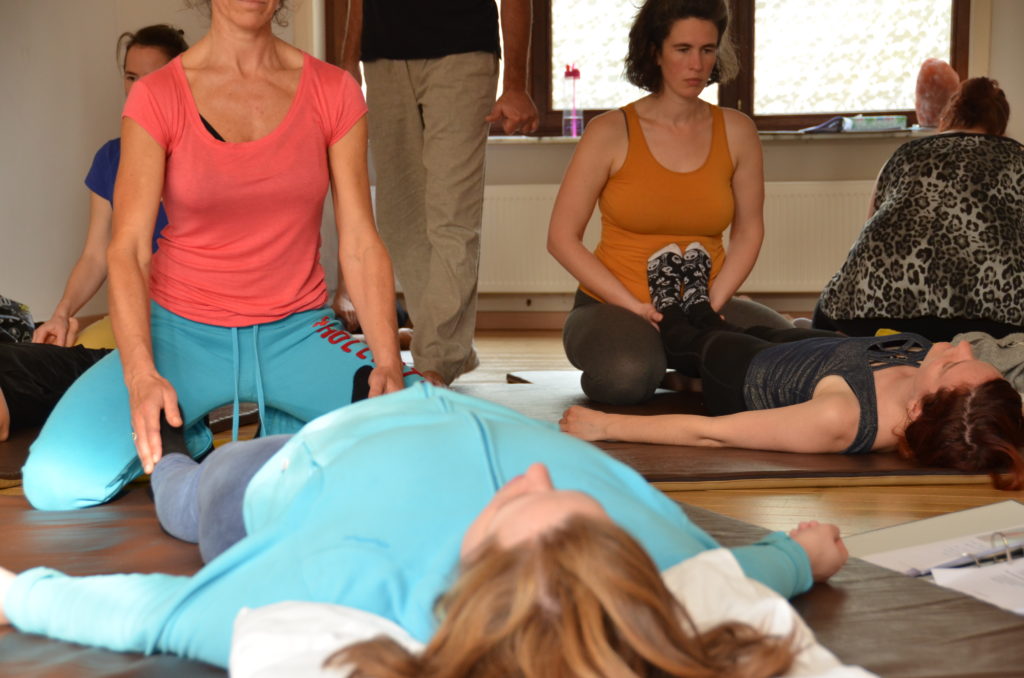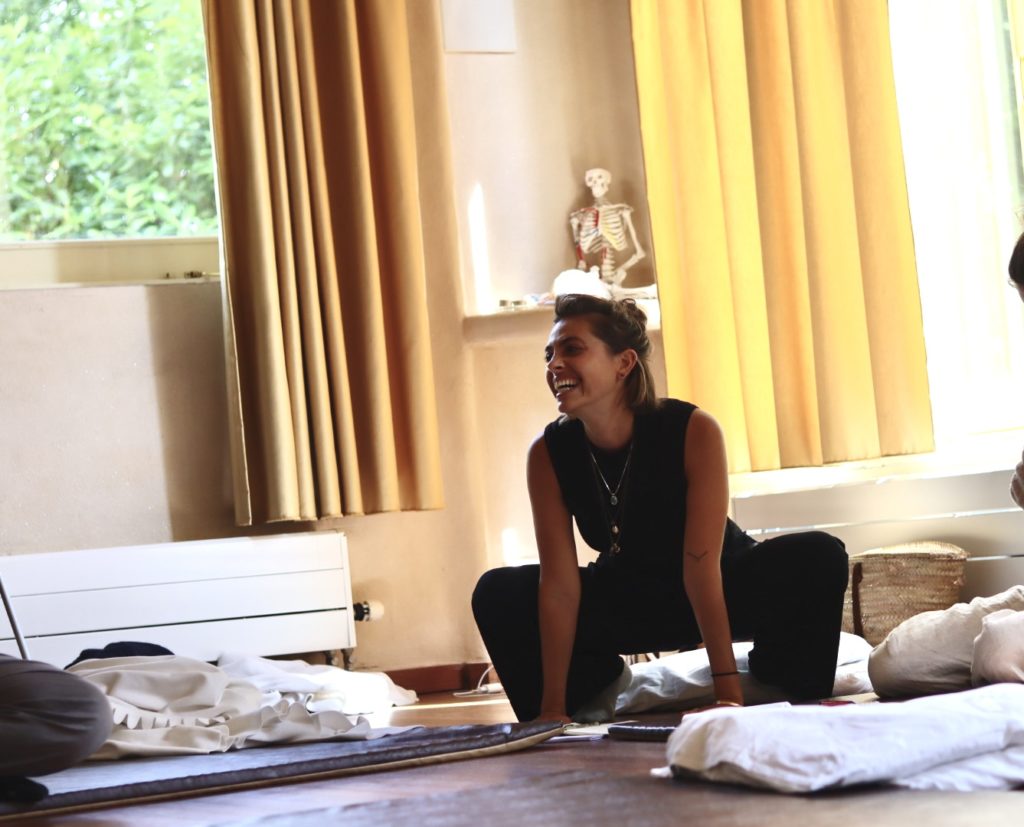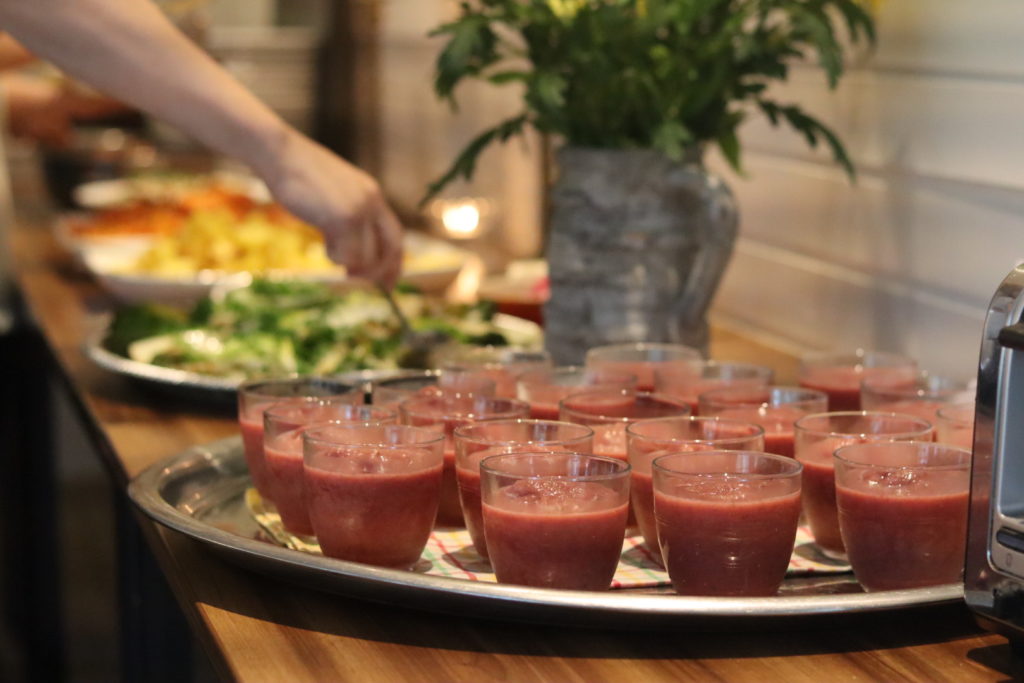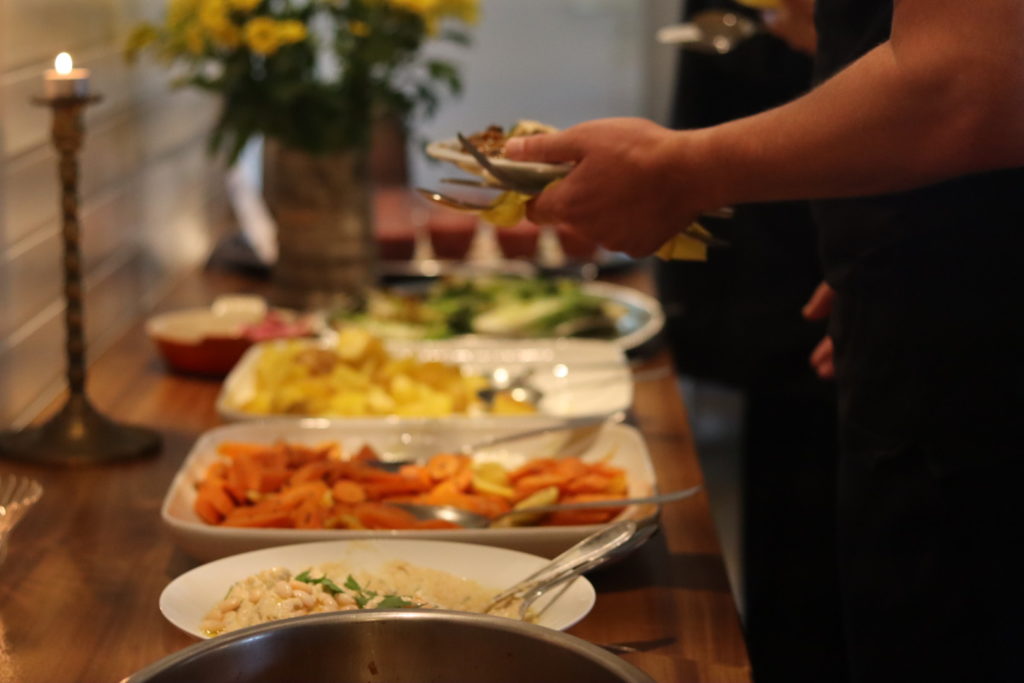 Daily Rhythm
08.30 – 9.00: Meditation & Yoga
09.15 – 13.00: Class
13.00 – 14.30: Lunch break
14.30 – 17.30: Class
Dates
Brussels, BE: Upcoming dates 2023
Course 1: 21 to 25 Oct 2023
Course 2: 26 to 30 Dec 2023
Price
Brussels, BE: Upcoming dates 2023
Early bird: between until 22 September 2023: 1100€
After 22 September 2023: 1300€
Terms and conditions
Your registration is effective with the confirmation by mail + the total course fees transferred to the account of the ASBL ECOLE DE THAI YOGA MASSAGE
Certification
Practical Evaluation: give 1 session to a participant with an evaluation from your teacher.

Where
35, rue Mareyde – 1150 bruxelles

Practical organization
Possibility of lodging at the venue, the first evening before the beginning of the course until the end of the course.