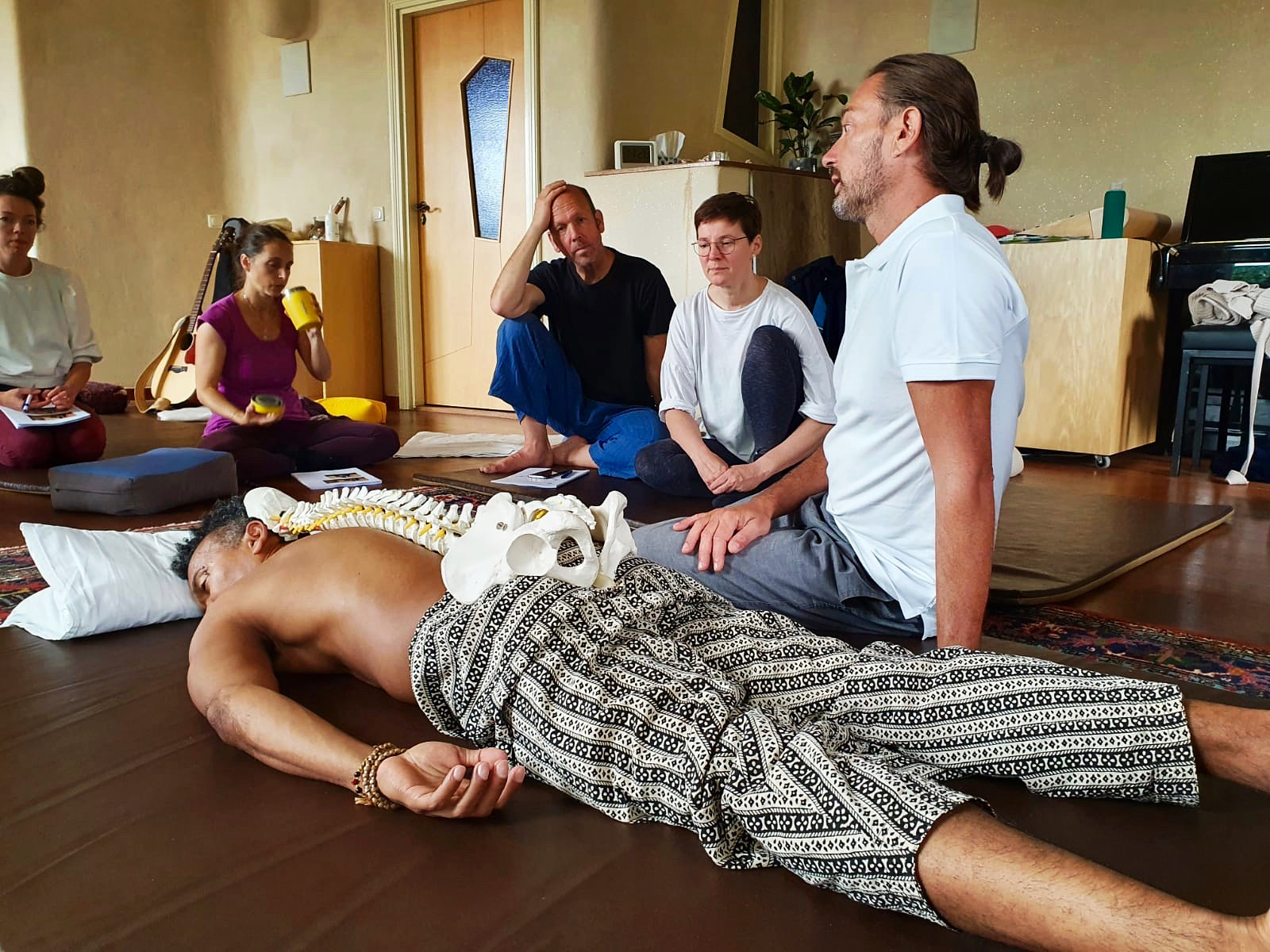 5 intensive days shared between theory and practice.
During this course, we will see how to quickly and precisely locate the main joints and their surroundings.
We will discuss the musculoskeletal system and myofascial chains; starting from the foot to the head.
We will see a simplified understanding of the biochemachics associated with the techniques of Thai Yoga Massage. .
This course takes up the essential notions of the basic anatomy courses while progressing in your practice.
This training is absolutely necessary for all students and practitioners who wish to work with the Practice of Thai Yoga Massage.
We will review lots of indications and contraindications, modifications adapted to the needs of your patients (height, weight, age, flexibility, rigidité,…).
We will see what possibilities are for specific cases presented in class.
Without a doubt, this course is a big step forward – for all students and practitioner (s).